FIX WEIGHT LINE
GELMINI SRL
Productivity and precision in fixed weight speed lines for cheeses with different sizes and densities

While retaining the characteristics of simplicity, expertise and technology, the combination of the new version of both these machines makes it possible to meet the current demand for waste optimization, versatility of use, traceability of production lots and remote control for maintenance and updates. The standard line can be implemented upstream, in the middle or downstream, as shown in the other pages.
Images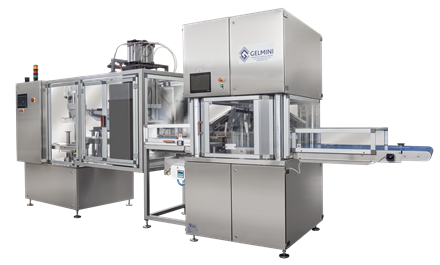 Images

Leader for design and construction of machines and complete systems for processing of hard cheese, semi-hard cheese, soft cheese and meat.
The company's location in the heart of the Italian "Food Valley", their thorough knowledge of the food sector and highly professional staff are the reasons behind Gelmini Macchine's constant growth since their inception in the 80s with progressive technological and productive development.
Images