CUBE LINE
GELMINI SRL
Productivity and precision in dice lines for cheeses with different sizes and densities

Our disk cutter loads the disk directly onto the dicing machine. There is the possibility to supplement the line with machines upstream or downstream, both in order to obtain complete automation in the cleaning phase (with SFPG scraper) and with the production of flakes (with CORALLO thin slicing machine).
Images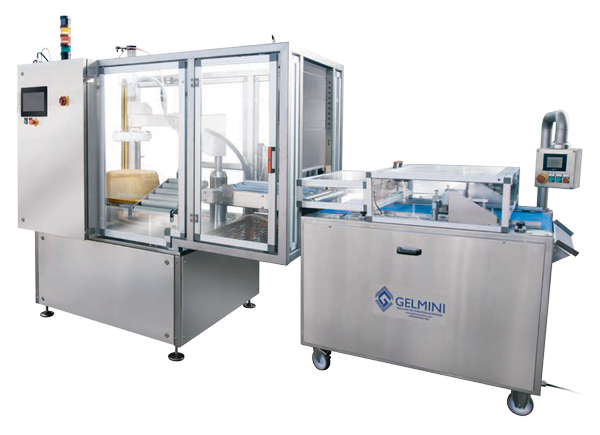 Images

Leader for design and construction of machines and complete systems for processing of hard cheese, semi-hard cheese, soft cheese and meat.
The company's location in the heart of the Italian "Food Valley", their thorough knowledge of the food sector and highly professional staff are the reasons behind Gelmini Macchine's constant growth since their inception in the 80s with progressive technological and productive development.
Images