COUS COUS - PRODUCTION LINE
GEA ITALY
The process of offering a product of the tradition, requires maximum precision in both size and composition of the dough, which comes from years of experience and innovation developed through a close relationship with clients and final consumers. The final product is excellent both in terms of quality when cooked, and precision of form and color.
Images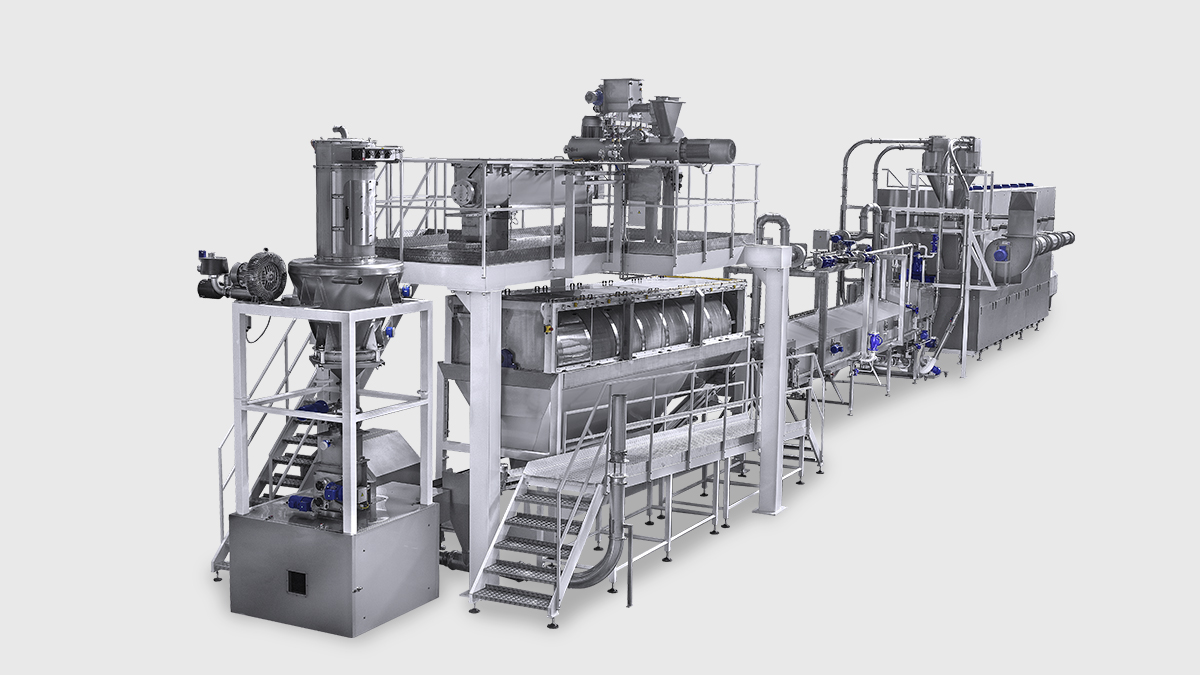 Images
GEA is one of the largest suppliers of technologies, components and sustainable solutions for sophisticated production processes in the food, dairy, beverage industry and in a wide range of other industries.
GEA group boasts an high level of expertise in providing its customers with the best innovative solutions for the food Industry and in creating an environment that promote creativity and a more efficient use of energy resources.
GEA experts will be at your disposal to present the wide portfolio of products and technologies, answering any questions regarding the offered services.

Images